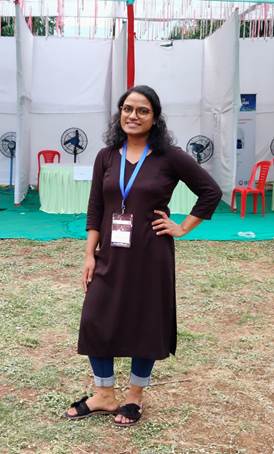 Dr. Sanjay Gupta
Anjali Singh
PhD SRF
Professional Education:
B.Sc.- Bhaskaracharya college of applied science, University of Delhi. Year -2014-2017
M.Sc.- Dr. Ambedkar center for biomedical research, University of Delhi. Year- 2017-2019
Contact details (Email ID):
anjalissingh08@gmail.com, asingh@actrec.gov.in
Awards and Posters:
CSIR-NET 2019 June having AIR-74
Qualified DBT-JRF 2019
Qualified GATE (Life science)
TMC-ACTREC JRF (2019)
Project detail:
In this project entitled," ELUCIDATION OF CHROMATIN MODIFIERS IN DIFFERENTIAL RESPONSE OF GASTRIC CANCER CELLS TO THERAPY", we are trying to decipher the early epigenetic events that mediate transcriptionally altered pathways in drug tolerant persister cells compared to the drug resistance and parental cells of gastric cancer cell lines. This understanding will be critical to develop future drug combination strategies for better management of cancer by preventing or delaying the development of resistance.